Welcome to Size Masters® Gauges & Tools.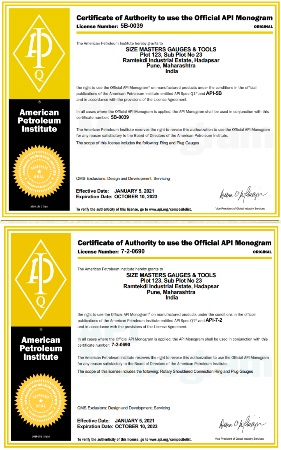 SIZE MASTERS® The First Thread gauge manufacturing company in India with certifications from API 5B , API 7-2 , ISO 9001 & ISO 17025 ( NABL).

Our Gauges are 100% sub zero treated which is done in house to increase life & dimensions stability.


Our Quality is already approved by TELCO, HERO HONDA, HONDA SIEL CAR, EICHER VOLVO,VE COMMERICAL VEHICLES, ASHOK LEYLAND, MAHINDRA & MAHINDRA, BOSCH, SANDVIK, ZF STEERING, AUTOMATIVE AXLES, PRICOL, KSB PUMPS, RANE (MADRAS), SUNDRAM CLAYTON, AUDCO INDIA, L&T, SONA GROUP, TYCO VALVES, SANMAR GROUP, EMERSON, EATON, TVS, SUNDARAM to name a few & Government Organizations such as BHEL, HAL,TVS SUNDARAM, EMERSON, EATON, BEL, BDL, NAL, ORDNANCE factories.